UNODC observes 26 June as the "INTERNATIONAL DAY AGAINST DRUG ABUSE AND ILLICIT TRAFFICKING", established by the UN General Assembly in 1987. This observance manifests to further escalate UN's resolve in creating a drug free society by reducing both demand as well as supply of illicit drugs and increasing awareness among general masses regarding drugs abuse.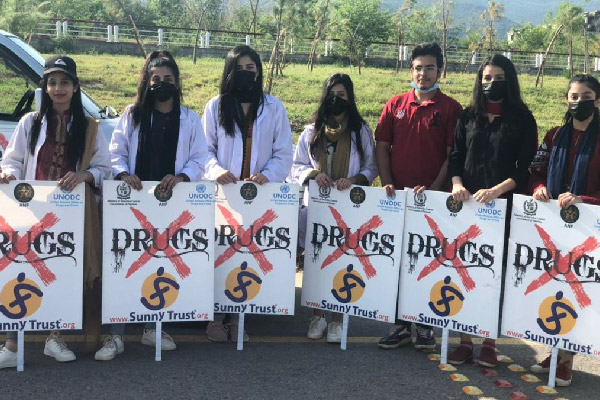 Pakistan's greatest asset, the youth that comprise 66% of the population and is our future, is the worst affected. Protecting our youth and the coming generation from the menace is inevitable for prosperous future of Pakistan. To protect our youth and our national security Anti Narcotics Force under the insight of Ministry of Interior, is working tirelessly in coordination with other law enforcing agencies of Pakistan.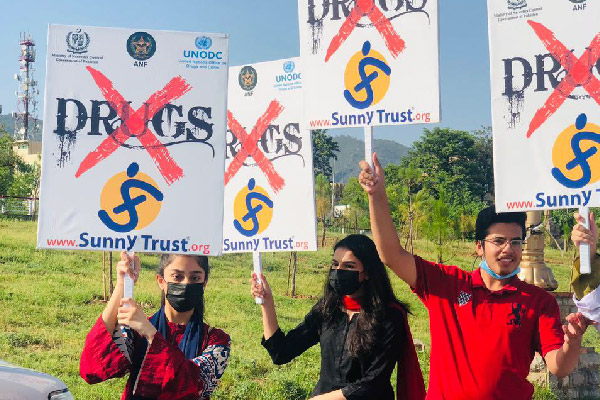 On 26th June this year, ANF organized a walk for general public awareness against drug abuse and Sunny Trust Joined hands with ANF in this cause. The walk was attended by large number of people and they were displaying the banners & cards against the use of drugs and the danger caused by it.